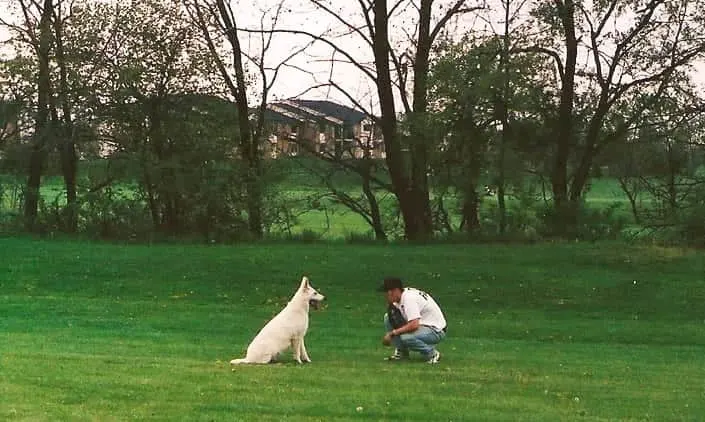 I've owned and worked with German Shepherds and a variety of other large and medium sized breeds for over 20 years now. I'm originally from Indiana, though I've lived in many different states and traveled extensively.
My love of large breed dogs began when I was much younger. My sister competed in Equestrianism jumping horses, and I happened to be accompanying her when she was looking to purchase a new horse.
However, on the way there I noticed a farm next to the stables that had what seemed like an unusual number of dogs running about – and they were all German Shepherds!
So on the way home, we stopped by the farm and were welcomed by Rhonda, the owner and breeder.
Rhonda was more than happy to show us her dogs and explain everything about how she bred them. We stayed and chatted with her for a few hours, and during that time my "should I" turned into a "when can I" rather quickly.
She showed me a litter of puppies that was just two weeks old, and explained the weaning process and the necessity of waiting eight weeks before bringing a puppy home.
During the subsequent weeks that followed, I returned to Rhonda's establishment close to a half dozen times, eventually picking out the puppy that I wanted.
I decided to call him "Dakota," and he was my faithful companion for nine years.
Training Dakota was one of the greatest experiences of my life. The bonding and progress made was like nothing else. This sparked my interest in learning more about dog training in general.
Dakota eventually passed as all of our dogs sadly do, and I found myself owning another German Shepherd within two months of his passing. Except this time, I wanted to pursue training with a different approach.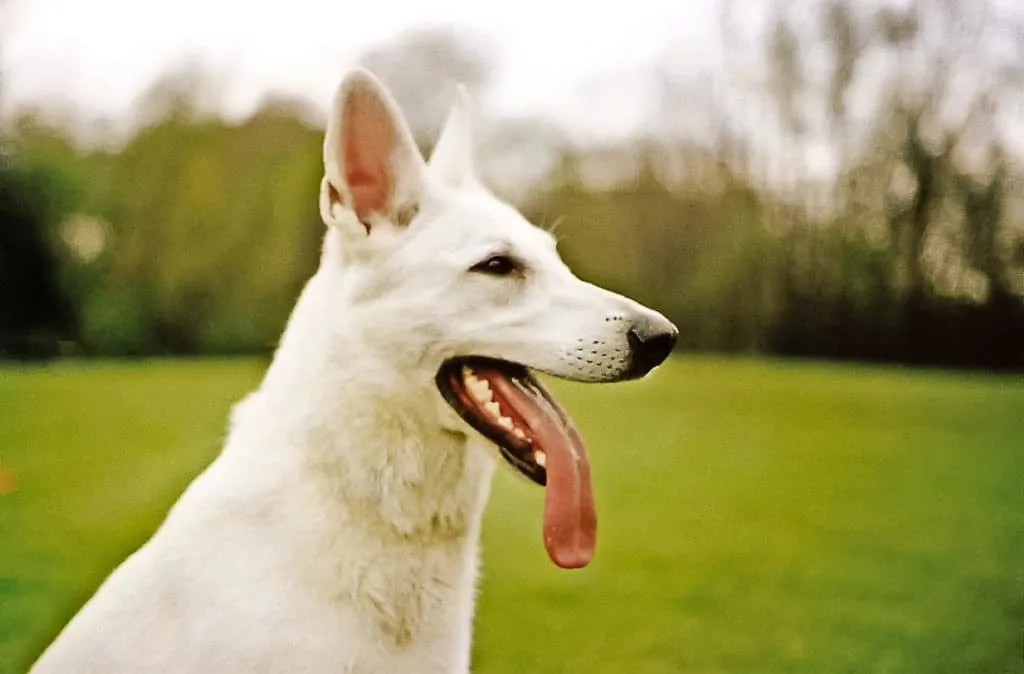 I decided that I wanted my new German Shepherd, Trigger, to be police/attack trained.
So I did my research. This was before you could turn to the internet for any and everything, so most of my research was through conversations with police officers, my veterinarian, and other breeders.
I eventually decided on a trainer who was an ex K-9 unit officer, and we began together on the journey of training Trigger.
During my time working with the trainer, I was able to see first-hand just what German Shepherds are capable of.
Of course, now you can find just about any video that you like on YouTube, but to see a German Shepherd in person shaking a full-grown man in a full padded suit like a ragdoll is a sight that you won't soon forget, especially when it is your dog doing it!
I not only learned more than I could imagine about a German Shepherd's capabilities, but I also gathered a wealth of information about properly caring for the breed.
I presently own one German Shepherd and one Rottweiler, and I have found that with each dog comes a different set of challenges and learning experiences. (though who actually owns who is still up for debate!).
But they have for sure taught me more than I could ever teach them, and for that I am forever grateful.
So this is my blog all about German Shepherds and a host of other large and medium sized breeds. If you are already the proud owner of a breed featured on this site, it is my sincere hope that you find the information on this site useful.
And if you do not yet own a German Shepherd, it's my hope that my blog inspires you to take that step and bring one into your life.
All the best,
Hunter Reed