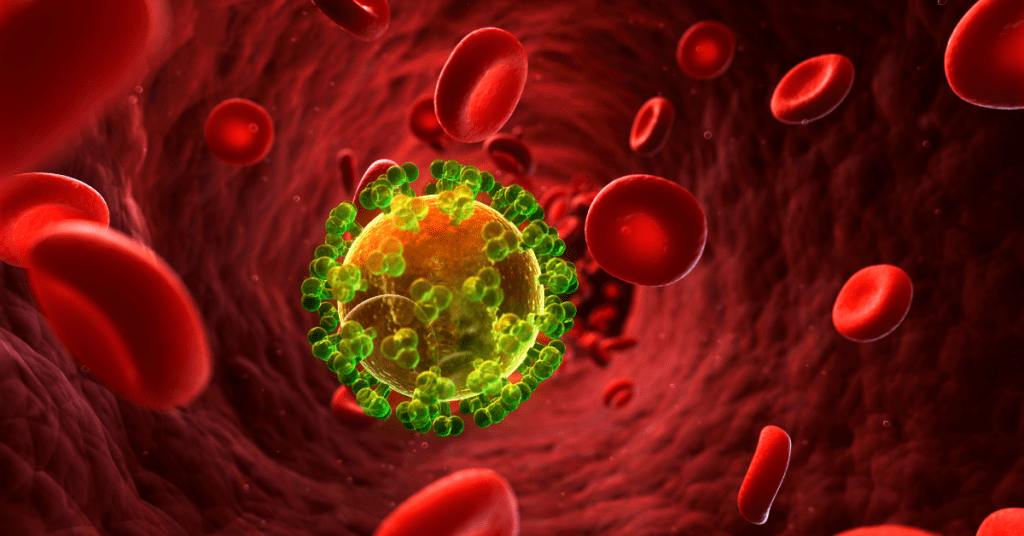 Science still has much a lot to learn about the COVID-19 pandemic, and one area is that of just how the virus works in animals.
Many pet owners worry that their beloved companions can contract the virus. So, I found myself asking—can German Shepherds get coronavirus?
Yes, German Shepherds can get coronavirus. The first dog in the US reported as confirmed as having tested positive with coronavirus was a German Shepherd in New York. The announcement came on June 2nd, from the US Department of Agriculture (USDA).
It was believed that the GSD had been infected by its owner, who had also tested positive for the virus. More importantly is the fact that here has been no reporting of evidence suggesting that the virus can transmit from pets to their owners.
Symptoms of Covid-19 Coronavirus in Dogs
While you are isolating in your home, it is important to keep a close eye out for symptoms of coronavirus not only for yourself and your family, but for your dog as well.
If your dog is experiencing any of the below listed symptoms, do not hesitate to call your veterinarian..
Dogs that are infected with COVID-19 coronavirus may display:
Coughing
Fever
Lethargy (abnormal laziness or behaving in a sluggish manner)
Difficulty breathing or shortness of breath
Discharge from the eyes
Runny nose
Sneezing
Diarrhea
Vomiting
Should I Get My German Shepherd Tested?
There are tests available for most types of pets, including GSD's. However, the test should only be performed on those pets that are currently exhibiting symptoms of the virus or has or is believed to have been in close contact and exposed to a human that has tested positive.
Information is still minimal when it comes to pets. Yet, as of this time, it is believed that GDS's can contract coronavirus from their human companions if their companions have the virus.
The train of thought is that the virus may be transmitted primarily by kissing, snuggling, and loving on the pet.
It is suggested, just as it is with humans who test positive, that your GSD is quarantined away from other pets. Your pet is only to leave quarantine in the event that it needs medical care.
Also, as with humans, your GSD my not show any symptoms at all. However, if it does, in most cases, they are mild and are manageable so that the pet may stay at home in the comfort and security of their familiar surroundings.
Do not take your pet to any facilities such as those of healthcare or schools.
Do not visit any parks with your GSD, as well as other gatherings.
Do not take your GSD to any groomers, daycare, or any stay in boarding. In a nutshell—keep your pet at home.
What Is a False Positive?
Although strides have been made in data collected on the virus since the early days of the pandemic, there is still not a current test on the market that is accurate 100% of the time—not for humans and not for pets.
As a result, there can be a return of what is referred to in the medical arena as a false positive.
Simply put, a false positive coronavirus test is a return of a result that is wrong. The result will indicate that the person, or pet, who took the test was positive and infected or showing as having antibodies when in truth, they are not positive.
There have been reports in recent news stories of the proliferance of false positives.
Although the scientific community is working diligently to get a handle on the situation, keep in mind that it may still yet take a while before the problem is significantly rectified.
Can My German Shepherd Give Me Coronavirus?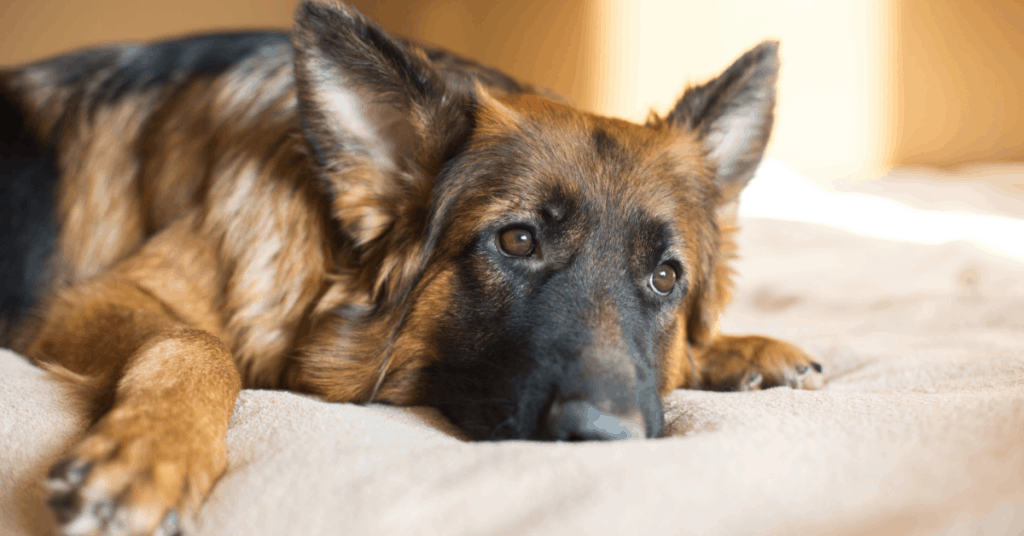 As previously mentioned, it is not believed at this point in time that GSD's, if confirmed positive with coronavirus, can transmit the virus to their owners.
However, it is believed that there is a possibility that your GSD may be able to transmit the virus to other pets in the household.
That is why it is strongly suggested that if you suspect that your GSD has coronavirus that you isolate the dog to itself until its condition can be either officially confirmed or denied.
Can I Give My German Shepherd Coronavirus?
Officials believe that humans, if they themselves are infected, may possibly pass the virus on their GSD.
There have been reports worldwide of a small number of pets, both dogs and cats, having been confirmed as having the virus.
It has been determined that those infected pets had gotten the virus from their owners, who themselves had been confirmed positive for the coronavirus.
Can My German Shepherd Give Other Dogs or Pets Coronavirus?
Recent data from laboratory studies show that those animals infected with the coronavirus could possibly spread it to other animals.
However, it seems that although dogs can contract the infections themselves, and it may be possible to spread to another pet, the process is not as easily achieved as in some other species.
In the spirit of "better to be safe than sorry," provide separate bowls, bedding, toys and treats to your GSD, that are not being used by any other humans or pets in the household.
Make sure to adequately disinfect bowls, toys, and other items your GSD uses on a daily basis, making sure to rinse thoroughly with clean water as well.
For those items that are soft or fabric in nature, such as blankets, bedding, and towels, they are safe to be laundered and reused.
Those items that have come in contact with a sick GSD are suggested to be laundered separately from other household items.
Studies are still being conducted to aid in determining the specifics of how animals, such as dogs, are affected by the virus.
Until scientists have been able to obtain more information, it is suggested that if you suspect your GSD has contracted the virus, that you isolate it and contact your veterinarian as soon as possible.
What Is the Overall Risk, and Should I Be Concerned?
As with any new illness, it is best to err on the side of caution if you think your GSD may be infected.
However, the suspected risk of your dog contracting the virus is low to minimal, unless they are exposed to an individual known to have tested positive.
There is also the thought that the concerns for your GSD transmitting the virus to you, or a family member, is somewhat low as well, as there is currently no evidence that the virus is transmittable through your GSD's skin, fur, or hair.
Best Practices to Keep Your Family and Your German Shepherd Safe From Coronavirus
In order to keep yourself and your family safe during this time of Covid-19 coronavirus, be sure to adhere to the following precautions:
Limit your GSD's interaction with any strangers or others outside your home and immediate family.
If you walk your GSD, keep it on a short leash of 6 feet, and do not let it come close to or in contact with others.
It is not recommended that you do not mask your pet, which may do more harm than good.
There is no corresponding evidence that may suggest that pet waste from those GSD's confirmed infected will need any additional treatment.
However, it is suggested that you wear gloves when cleaning up after your pet and that all waste material be placed in a sealed bag before disposal. As is always the case, thoroughly wash your hands right after you finish the task.
Otherwise, follow the same guidelines laid down by the Centers for Disease Control and Prevention (CDC) as for those who are caring for humans infected with the virus that are quarantining at home.
If you know that you are in one of the groups known to be at higher risk of contracting the virus, delegate the care of your GSD to another member of the household.
When in the same room as your GSD, and during its daily care routine, it is suggested that you wear a mask. Again, it would be best if you did not place a mask on your GSD—this can prove not only stressful but could be harmful as well.
It is vital that you follow the proper precautions when handling your pet's items by wearing gloves and thoroughly washing your hands afterward. If you find you do not have access to soap and water, the use of a sanitizer will do.
When cleaning and disinfecting your GSD's living space, it is suggested to use the CDC's recommendations for disinfecting and cleaning your home, available on their website at Cleaning Your Home.
What Do I Do If My German Shepherd Gets Sick?
If you believe that your GSD is having problems and is struggling to breathe, call your veterinarian first, and they will provide further instructions.
Many vets offer telemedicine video conferencing for the evaluation of pets and determining the best course of treatment. You will then need to isolate your German Shepherd and monitor and keep close track of their symptoms.
GSD's who are positive for coronavirus may exhibit symptoms such as fever, coughing, breathing difficulty or shortness of breath, lethargy or sluggishness, runny nose, sneezing, discharge from the eyes, diarrhea, and vomiting.
It is important that you follow your veterinarian's instructions thoroughly, as your vet may ask you to keep a running written log of the symptoms your GSD is experiencing.
If your GSD appears to be exhibiting new symptoms or getting worse, call your veterinarian right away.
They may advise you over the phone which course of action to take, or if they feel the symptoms warrant it, have you to bring your GSD in for evaluation.
If, after 72 hours, your GSD, without medical treatment or management, has not shown any of the signs clinically consistent with coronavirus, then you will be safe to release the dog from isolation.
Also, if your GSD has gone 14 days since its last test positive for the virus, and all samples collected from your GSD result in a negative result, the isolation may be lifted.
Final Thoughts
Although a GSD has tested positive for Covid-10 coronavirus in the US, along with several other reported animal species, there is currently no cause for panic.
As long as you follow the above-mentioned proper precautions, keep a close eye on your GSD, and do not notice symptoms requiring in a visit to your vet, your GSD should be fine.
As stated before, most of the pets that have reported confirmed positive for coronavirus in the US have exhibited as low to mild, non-life-threatening cases.
Remember that, while the risk may be low, the consequences can be high. It is your responsibility to do your part to keep yourself, your family, and your GSD safe during this challenging time.